Qualifications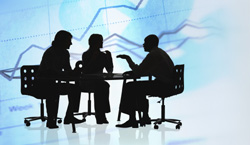 David J. Sousa specializes in Investment and Retirement Income Planning for individuals, families and closely held corporations. Working with Closely Held Corporations has been a growing area of expertise acting as a Retirement Plan Consultant and providing the customization of Individual Portfolio Management Plans.
Professional Designation




Chartered Financial Consultant (ChFC)

Chartered Life Underwriter (CLU)

Securities License: Series 6, 7, 63, 65

Insurance License: Independent Insurance Broker








David began his career with New York Life Insurance Company in 1992 as a sales agent for the Boston General Office based in Waltham, Massachusetts.
Established Sousa Financial as an Independent Insurance Broker in 1994.

Joined Royal Alliance Associates, Inc. as an Independent Financial Advisor in 1999 after working closely for several years with a national leading independent investment advisory firm.

Established Sousa Financial as an Independent Registered Investment Advisor in 2000.

For over two decades, David has been helping people work through their financial affairs in order to develop an appropriate investment strategy personalized to their needs.



David is dedicated to developing lasting relationships with all his clients. He believes in helping you assess your financial goals and participate in the management of your finances.
One of the benefits of working with David is his ability to provide clear, easily understood explanations of financial products and services.
David is looking forward to using his expertise to help you pursue your financial goals.