Sousa Financial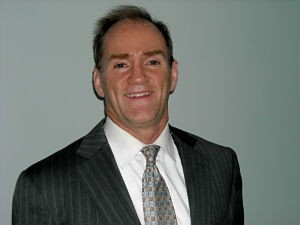 Welcome.  In today's fast moving world, with the access to information available at your finger tips, there remains a need for an experienced financial professional that can help guide you through life's financial challenges such as planning for a child's education, planning for retirement, protecting one's hard earned assets and transferring wealth to the next generation. 

Personal relationships are the cornerstone of our business and we strive to understand what is important to you, your family and/or business.  We take great pride in being entrusted with your personal, financial and confidential information.  Partnering with Royal Alliance Associates, Inc., an independent Broker Dealer, provides us access to independent world class money management, products and services.  In addition, we also provide access to guaranteed and non-guaranteed insurance products through our independent insurance license.  Our Independence is essential to Work in Your Best Interest.  We also offer Financial Planning services as part of our overall management .  
Retirement planning has become a focal point at the workplace.  The small business owner (plan sponsor) has been entrusted with this role and fiduciary responsibilities.  As a Retirement Plan Consultant, we can help guide plan sponsors with the selection or review of their corporate retirement plan, plan administration, investment platform, investment choices and employee education.  We provide an independent retirement plan analysis that can be used as part your annual due diligence retirement plan review with full disclosure of all fees, expenses and investment performance benchmarked against comparable retirement plans.
We hope your visit to our website will help you understand the opportunities and potential rewards that are available when you take a proactive approach to your personal financial situation. More importantly, we hope you see the value of working with skilled and experienced financial professionals when you evaluate and pursue your financial goals.
Be sure to add our site to your list of "favorites" in your Internet browser. We frequently update our information, and we wouldn't' want you to miss any developments in the area of personal finance.
See potentially expensive services Original Medicare doesn't cover and how Medicare Advantage, Medigap or private insurance might help.

Dollar-cost averaging can help investors focus on building their portfolios through regular investing rather than reacting to market swings.

An employee stock ownership plan may be a tax-friendly way for retiring small-business owners to pass the reins to employees.

See three options that may help you bridge the health insurance coverage gap between retirement and Medicare eligibility.